Electroless nickel plating offers numerous finish options. The finish you choose should be determined based on a variety of factors specific to your needs such as industrial application and desired properties on the finished part such as conductivity or magnetism.
The environment that the part is going to be used in plays a factor on finish section as well. Do your parts need to withstand high temps for long periods of time? Are they going to be impacted or expected to endure a specific force level? Do you need another finish applied on top of the electroless nickel?
The chart below illustrates some finish options available with electroless nickel plating.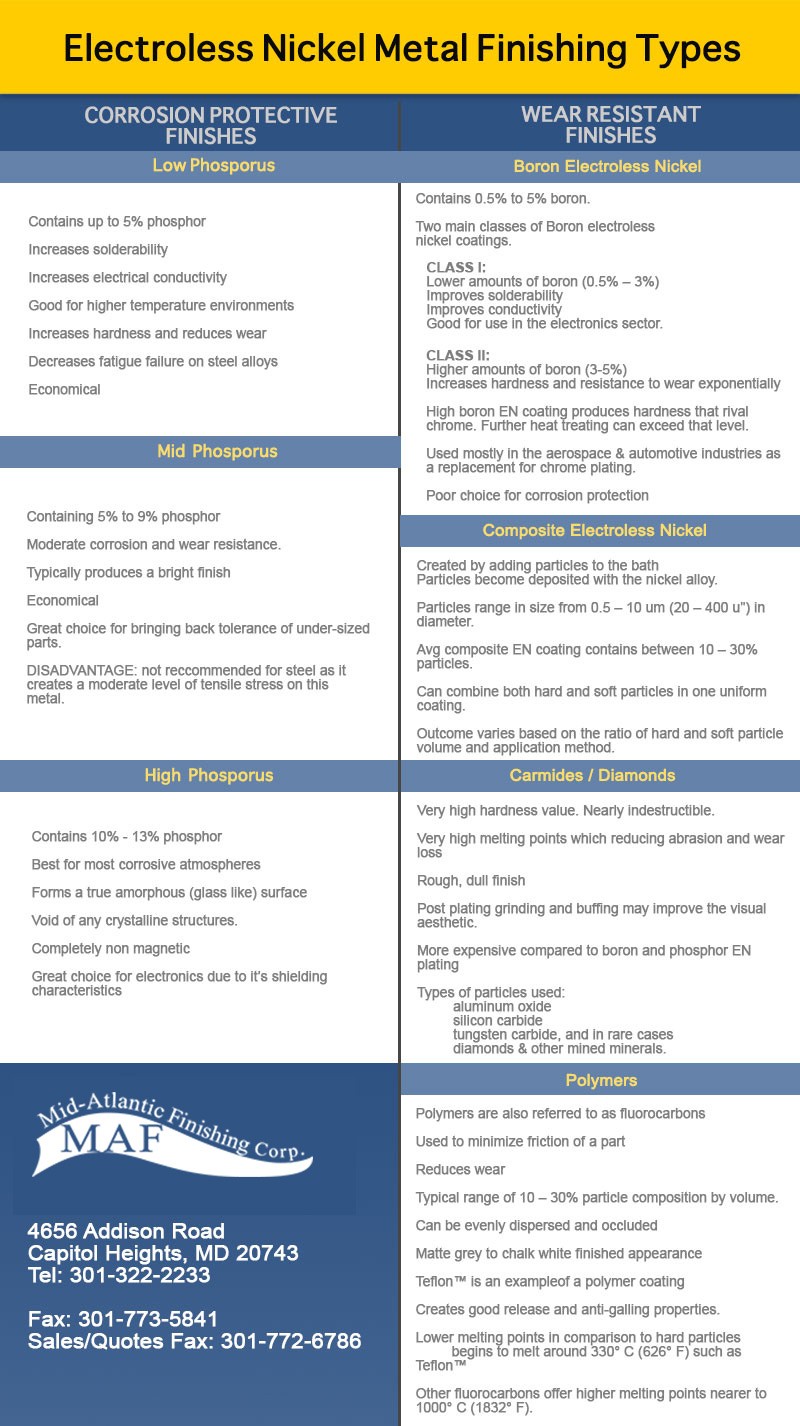 ---
Mid Atlantic Finishing Corp. is located in Capitol Heights Maryland and services the entire United States. MAF offers the following metal plating services nationwide:
Gold Plating Services, Silver Plating Services, Tin Plating Services, Tin-Lead Plating Services, Electroless Nickel Plating Services, Bright Nickel Plating Services, Sulfamate Nickel Plating, Copper Plating Services, Chemical Film Plating Services, and Precision Masking Services.
MAF is committed to the delivery of quality products to every segment of our customer base, a fundamental element of our Company's Purpose and Mission.
MAF is committed to full compliance with all the requirements of NADCAP AC 7004; AC 7108.