COPPER PLATING SERVICES
Innovative and extensive expertise in functional copper plating services
For plating applications, copper is commonly used as an under-plating to enhance adhesion of deposits, improve electrical properties, impair migration of alloying elements into the final plated deposit or to improve corrosion resistance of overall deposit.
Mid-Atlantic Finishing Corp. offers precision rack and barrel copper plating services. to exacting MIL-C-14550 and AMS-2418 specifications. MAF currently holds contracts for numerous industries where quality copper plating is vital to critical applications including NASA, DoD, aerospace, electronic, telecommunications and the fastener industries.
COPPER PLATING SERVICES TO THE FOLLOWING SPECIFICATIONS:
Mid-Atlantic is a fully accredited and certified metal finshing services company. 
NOTE: Type of Copper Plating bath is not specified. Classes of copper plating services as follows:
Class 0: 0.001-0.005 inches minimum deposit thickness
Class 1: 0.001 inch minimum deposit thickness
Class 2: 0.0005 inch minimum deposit thickness
Class 3: 0.0002 inch minimum deposit thickness
Class 4: 0.0001 inch minimum deposit thickness
Intended Uses per Section 6.1 of MIL-C-14550
Class 0: for heat treatment stop-off shield
Class 1: for carburizing shield, decarburizing shield and printed circuit board plated through holes or as specified on the engineering drawing.
Class 2: for undercoating for nickel and other metals
Class 3: to prevent basis metal migration into tin layer to poison solder-ability
Class 4: 0.0001 inch same as 0.0002 inch
Type I: For engineering finishes
Type II: Intended for masking
Proactive Personalized Service
Prompt Quotes. Fast Turnaround Times
Suberb Qualilty, Value-Added Results
R
Excellent ductility for brazing or high temp lubricant
R
Good corrosion resistance when used as undercoat
R
Wide range of deposit hardness and ductility.
Finished product appears copper in color.
Multi available processes result in finsihes from matte to very shiny finish.
Brightness – the eliminate the need for buffing
High Speed – for electro-forming
Fine Grain – to prevent case hardening.
PRECISION METAL PLATING TO EXACT SPECIFICATIONS 
MAF Corp. is NADCAP approved for chemical processing by PRI International.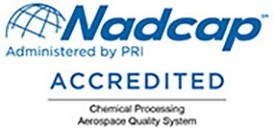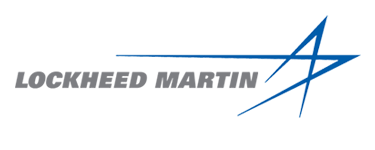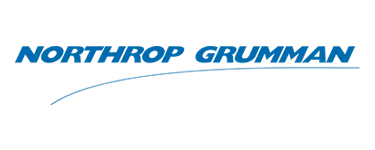 REQUEST A QUOTE
Precision metal plating services for aerospace, defense, medical and RF & Microwave sectors.