QUALITY ASSURED METAL FINISHING
The highest attainable quality in products & service.
The goal of every employee at Mid-Atlantic Finishing Corp. is to provide our customers with the highest attainable quality in products & services.
Our incoming inspection & contract review process will prevent any misunderstandings, and our documentation will assure our customers that all of their requirements have been met or exceeded.
We continually strive to improve all aspects of our performance that are influenced by turnaround time, documentation, training & monitoring of our quality system.
We will deliver finished parts on time, document all aspects of our system, monitor our performance & train all employees with respect to all aspects of this quality system.
The bitterness of poor quality remains long after the sweetness of low price is forgotten
MID-ATLANTIC OPERATES IN COMPLIANCE WITH BEST MANUFACTURING PRACTICE
Quality metal plating  guaranteed
Thickness testing is accomplished utilizing techniques to the types and thickness of finish and substrate to which it is applied.
Our final inspection process for every order, mandates a 100% visual magnified examination before shipment.
We also employ very close tolerance process control, ensuring the required properties are exhibited by the final coated product.
Independent laboratory tests and verifications are part of our quality commitment.
Salt Spray
Humidity
Hardness Testing
NIST Traceable Test Standards
Calibrations of in-house test equipment
Process solutions chemistry and instrumentation
Purity Testing
Wet tape adhesion
Hydrogen Embrittlement
Cross Sectional Thickness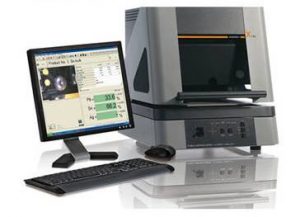 VERSTILE AND ATTENTIVE
MAF has an innate abiltiy to understand our customer needs and consistently deliver results. 
Whether it's creating complex microwave components with precious metal or plating all of the structural steel used in the restoration of the William Penn Statue atop Philadelphia's City Hall, Mid-Atlantic has demonstrated time and again its ability to understand what the customer wants and make it happen.
MID-ATLANTIC FINISHING CORP. QUALITY ASSURANCE POLICY
Committed to quality in all we do.
MAF is committed to the delivery of quality products to every segment of our customer base, a fundamental element of our Company's purpose and mission.
To meet this commitment, MAF maintains a quality-focused culture to ensure the highest priority is placed on the safety, efficacy and reliability of our products, and also the quality of data supporting all environmental regulatory submissions.
MAF management is committed to maintaining a quality culture with appropriate systems and processes in place to drive quality-focused behaviors and ensure decision making based on what is best for product quality, customer satisfaction and protection of MAF's reputation and business.
MAF's Quality Policy is implemented through a comprehensive Quality Management System. Our performance is continuously monitored and regularly reviewed to ensure our standards of conduct meet our high expectations of quality for our customers.
Quality objectives & goals for continuous improvements are established & strived for.
MAF is committed to full compliance with all the requirements of NADCAP AC 7004 & AC 7108.
Precision metal plating services for critical applications.
As a precision quality metal finisher, we are particularly known for our ability to meet to rigorous and exacting standards for the RF & Microwave Communications sector.
We are exceptionally adept at maintaining thickness control in the application of coatings that are critical to the microwave component tuning (intermod testing), and we are consistent in meeting the very stringent high to low RF frequency requirements.