SILVER PLATING SERVICES
State-of-the-art facility for precision barrel and rack silver plating.
Mid-Atlantic's silver plating services are performed on a state-of-the-art silver line with hoist systems in place. This line allows us to offer our customers great flexibility in servicing their needs.
We have the expertise to provide precision barrel and rack silver plating services that are QQ-S-365, ASTM B700 and AMS 2412 certified. MAF currently holds long-term contracts with numerous mission critical industries where silver metal plating is critical to life saving applications.
SILVER PLATING TO THE FOLLOWING SPECIFICATIONS
Mid-Atlantic is a fully accredited and certified metal finshing services company. 
Type I: Matte Deposits
Type II: Semi-bright Deposits
Type III: Bright Deposits
Grade A: With Supplementary Tarnish Application (Chromates)
Grade B: Without Supplementary Tarnish Application
Suitable Undercoat: The final silver deposit shall be preceded by an electrodeposited coating of silver from silver strike solutions. The plating shall be applied over an intermediate coating of nickel or nickel over copper on steel, zinc and zinc-base alloys. Copper and copper base alloys require intermediate coatings. Copper-alloy-basis metal articles on which a nickel undercoat is not used and other basis metal whereon a copper undercoat is employed shall not be used for continuous service at a temperature in excess of 149C (300F). Adhesion of the silver plating is adversely affected because of the formation by diffusion of a weak eutectic of silver and copper at the silver-copper interface.
Thickness of plating: Unless otherwise specified the minimum plating thickness shall be 0.0005 inch (0.013mm) on all surfaces on which silver is functionally necessary (for example: appearance, wear, corrosion protection, conductivity). The plating on nonfunctional surfaces and areas shall be of sufficient thickness to ensure plating continuity and uniform utility, appearance, and protection. On ferrous surfaces the total plated thickness shall be not less than 0.0010 inch (0.025mm). This must be comprised of at least 0.0005 inch (0.013mm) or more of silver plate over 0.0005 inch (0.013mm) or less of nickel or copper of any combination thickness of nickel and copper from 0 percent to 100 percent. The copper shall be deposited first over the steel surface.
Type I: 99.9 percent minimum purity
Type II: 99.0 percent minimum purity
Type III: 98.0 percent minimum purity
Grade A: Matte Deposits – Deposits without the use of brighteners
Grade B: Bright Deposits – Deposits obtained with the use of brighteners
Grade C: Bright Deposits – Deposits obtained by mechanical or chemical polishing of Grade A coatings
Grade D: Semi-bright Deposits – Deposits obtained by the use of addition agents (grain refiners)
Class N: Without Supplementary Tarnish Application (Chromates)
Class S: With Supplementary Tarnish Application
Underplating: A nickel or nickel-alloy intermediate layer, at least 1um thick, shall be applied before the silver electroplate when the product being plated is made from copper or copper alloy. Nickel underplating is also applied for other reasons.
Silver shall be plated over a preliminary plating of copper 0.0005 inch (13um) maximum.
The copper strike may be omitted in plating copper and copper alloys, except for copper alloys containing zinc in quantities of 30% or more by weight.
A nickel flash shall be used before the copper strike when plating corrosion-resistant steels.
Parts, shall be heated to 300-500F (149 to 260C) after plating, rinsing, and drying and held for not less than two hours, unless such heating would lower hardness to below drawing limits or otherwise deleteriously affect the parts, in which case heating shall be at the highest practicable temperature which will maintain specified properties.
Thermal post treatment shall be in air, preferably in a circulating-air furnace.
Proactive Personalized Service
Prompt Quotes. Fast Turnaround Times
Suberb Qualilty, Value-Added Results
R
Excellent conductivity and lubricity
R
Excellent smear characteristics
R
Excellent solderability
R
Good corrosion resistance
R
High thermal conductivity
R
High electrical conductivity
Our silver plating service produces a white matte to very bright appearance.
While solderability of silver plating is excellent, this benefit will decreases with age.
Silver provides good corrosion resistance depending on base metal but tarnishes easily.
PRECISION METAL PLATING TO EXACT SPECIFICATIONS 
MAF Corp. is NADCAP approved for chemical processing by PRI International.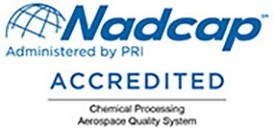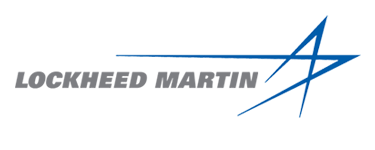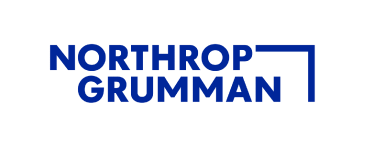 REQUEST A QUOTE
Precision metal plating services for aerospace, defense, medical and RF & Microwave sectors.