TIN PLATING SERVICES
Ideal metal finish for electrical condutivity and solderability
Mid-Atlantic Finishing offers tin plating services for a variety of applications in numerous industries including power transmission/distribution, electronics, telecommunications, medical, marine and aerospace industries.
We provide expertise in providing barrel and rack bright and matte tin plating services to most Telecommunications specifications including: ASTM-B545 (Matte & Bright) MIL-T-10727C (Type I)
TIN PLATING SERVICES TO THE FOLLOWING SPECIFICATIONS
MAF specilizes in tin plating for telecommunications industries 
Type I: As specified on drawing.
Thickness guide (not part of spec.) as follows:
Electrodeposited – Use ASTM-B-545 as guideline.
If not specified, bright will be generally provided.
Please note: This specification is provided for reference purposes only as it has been super-ceded by ASTM-B-545 (See below).
| | |
| --- | --- |
| .0001-.00025″ | Flash for soldering |
| .0002-.0004″ | To prevent galling and seizing |
| .0003 min. | Where corrosion resistance is important |
| .0002-.0006″ | To prevent formation of case hardening during nitriding. |
Type II: Hot dipped (not currently available at MAF)
Types are matte, bright, or flow-brightened
Class A: .0001″ min
Class B: .0002″ min
Class C: .00032″ min  .0004″ min. for steel
Class D: .0006″ min .0008″ min. for steel.
Class E: .0012″ min
ASTM requires purchaser to supply information, such as base metal, under plating, test requirements and test methods etc. In general, copper alloys containing more than 5% Zn shall have a copper undercoating of at least 0.0001″ or nickel undercoating of at least 0.000050″.
This specification applies to electroplated coatings of not less than 99% tin (except where deliberately alloyed with lead per customer drawings and/or P.O requirements).
Tin 88-98%, remainder lead.
Proactive Personalized Service
Prompt Quotes. Fast Turnaround Times
Suberb Qualilty, Value-Added Results
R
Excellent corrosion resistance
R
High conductivity and solderability
R
Very ductile and malleable
R
Melts at low temperatures
The final product in plated condition will possess a gray-white color and a very high luster in fused condition.
Tin plating produces a soft, but very ductile surface and displays good corrosion resistance. (Coated items should meet 24 hour 5% salt spray requirement).
We DO NOT recommend tin for low temperature applications as it changes structure and loses adhesion when exposed to temperatures below -40º C.
We plate directly on steel substance (no undercoating for steel unless otherwise specified).
PRECISION METAL PLATING TO EXACT SPECIFICATIONS
MAF Corp. is NADCAP approved for chemical processing by PRI International.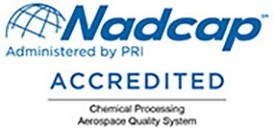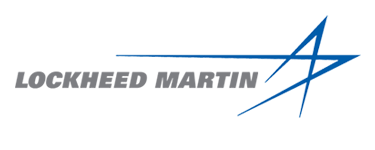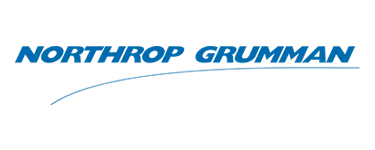 REQUEST A QUOTE
Precision metal plating services for aerospace, defense, medical and RF & Microwave sectors.